Battery Back-Up
Keep you system running smoothly during commercial power problems, such as brown-outs and black-outs.
VERY important if you have an integrated voice mail system since they are much more sensitive to power problems than your average telephone system.
We will custom design a solution based on the amount of up-time you require during power failures.
Call us at 203-797-9698 or 845-279-7622 for more details.
---
Heavy Duty Power Pak for Toshiba DK Series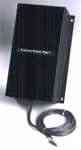 The Express Heavy Duty Power Pak is a self contained rechargeable battery back-up for the Toshiba DK Series Telephone Systems. It has 24 volt rechargeable batteries, and a black aluminum case. The Heavy Duty Power Pak provides more coverage time than the regular Power Pak. It comes with a cable to attach to the battery connection on the power supply unit. If more than one cabinet is to be powered a power pak adapter is needed. The power pak adapter attaches to the cable on the power pak and then to the cabinets.
Approximate Power Pak Coverage Times

(Times Will Vary Depending Upon Usage and System Configuration)

System

Coverage Time

Stratagy DK Voice System

Coverage Time

DK8/14/16/16E/40

DK280/424

= up to 25 hours
DK8/14/16/16E/40

DK280/424

= up to 23 hours
1 cabinet
= up to 18 hours
1 cabinet
= up to 16 hours
2 cabinets
= up to 15 hours
2 cabinets
= up to 13 hours
3 cabinets
= up to 9 hours
3 cabinets
= up to 7 hour
---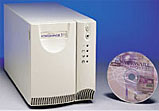 Avaya Partner ACS System
Holdover
Time (mins)

UPS

SAP

6
500 VA Line Interactive UPS
173646
17
750 VA Line-Interactive UPS
700212947
42
1500VA Online UPS

408357028
129
700VA Online UPS with 1 Extended Battery Module

(1) 408357002
(1) 408357044
152
1500VA Online UPS with 1 Extended Battery Module

(1) 408357028
(1) 408357051
255
700VA Online UPS with 2 Extended Battery Modules

(1) 408357002
(2) 408357044
302
1500VA Online UPS with 2 Extended Battery Modules

(1) 408357028
(2) 408357051
449
1500VA Online UPS with 3 Extended Battery Module´s

(1) 408357028
(3) 408357051
595
1500VA Online UPS with 4 Extended Battery Modules