Music/Message-on-Hold
Executive Voice Message On Hold Service
Every time a caller waits "on hold" you have an opportunity to make a positive impression. What impression are you projecting? Are you frustrating callers with "silence on hold"? Are you advertising for other companies playing a "radio on hold"? There is a better alternative with Executive Voice. Our goal is to effectively create professional messages with entertaining background music, designed to educate and inform on hold listeners creating a positive experience that generates the desired result.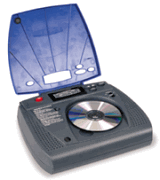 Did You Know?
70% of All Calls Are Placed On Hold!
Consumers Hold Over 200 Hours a Year!
With Silence, 60% of Callers Hang Up!
30% of those callers will not call back!
Proven Results…Executive Voice Will:
Increase Caller Retention by 40%!
Increase Product Inquiries by 15%!
Increase Sales by 12%!
Why settle for a simple radio that single may fade or worse yet NO music or message at all.  With the On-Hold Plus system below you get custom music and announcements, personalized for your business. played by a digital system for studio quality sound all the time.
Call us with your requirements at 845-279-7622 or 203-797-9698.
You can also fill out a Service Request form and we will contact you.
Digital Music-on-Hold
Quite simply put — it's the best on-hold audio player…EVER!
Awarded the Best of Show Honors at the 2001 Consumer Electronics show in Las Vegas.  The VA5000 is the easiest to use, simplest to understand, most complete on-hold audio system ever made. Period.
The first of its kind. VA5000, a revolutionary new digital announcer that allows users to download new content to the unit's flash memory via an integrated audio CD mechanism. The VA5000 is the first digital announcer to incorporate a CD mechanism into a digital announcer product.
Custom On-Hold Digital Announcement FREE! With any VA5000, have your first custom on-hold announcement professionally produced absolutely FREE!
Digital flash memory design retains music/message content even during power loss…unit ships with preloaded audio
Integrated CD mechanism – quickly and easily record high quality audio.  CD media is easy and inexpensive to duplicate and distribute
CD Autoload – drop in a CD with a single track, close the lid, and the unit automatically records the content
Multi-Track Programmable – drop in a multi-track CD and choose which tracks and in what order to record
LCD Control Panel – displays program length, time remaining in unit's memory, and unit's status
Trigger switch – unit can be triggered to start program content from the beginning with an external trigger switch.
HoldTracks Audio CD – choose new, royalty-free music from a prerecorded audio CD featuring a variety of music styles
CustomWorks CD-ROM – simple-to-use on-hold audio scriptwriting software allows users to create professional-sounding custom on-hold audio scripts in minutes.
Multiple Sites in a Snap – conveniently transfer any custom on-hold message by CD-Rom to multiple sites
External Recording Capability – audio input allows you to record from any external audio source
Built-In Monitor Speaker – allows user to monitor sound with the flip of a switch
Wall Mountable – unit can be mounted, played and recorded in a vertical position